ArtWalk and Writers' Conference to be held virtually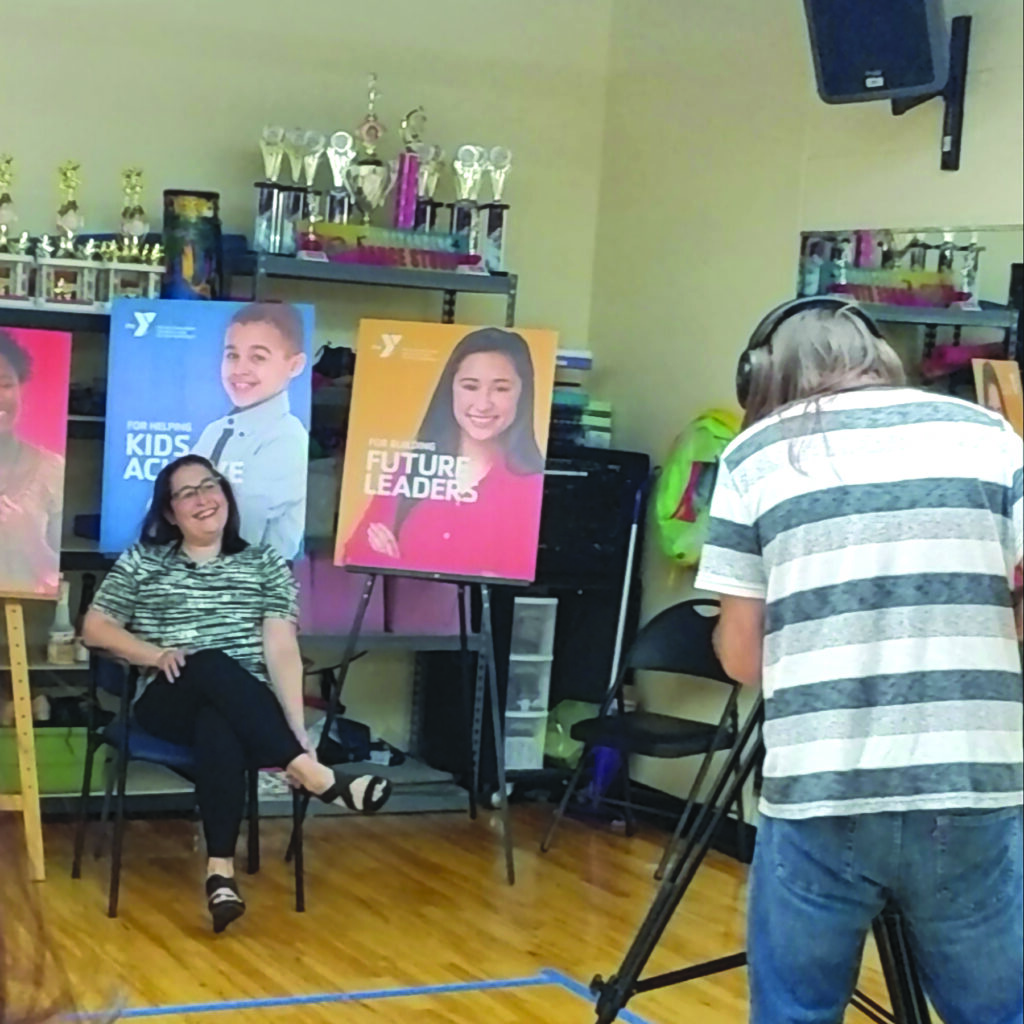 While many of the fall's large annual arts events have been canceled, some, like Nashua ArtWalk Weekend and the 603: Writers' Conference, are still happening virtually.
ArtWalk Weekend has been reimagined as ArtWeek, with virtual programming on social media and local television from Saturday, Oct. 17, through Sunday, Oct. 25.
"We could have easily put this off until next year, but we wanted to make this happen," said Wendy Fisher, project manager for City Arts Nashua, which hosts the event. "Art in any form is really healing for people, and I think bringing art to folks virtually right now during this crazy time and forming a community around the arts is filling a void."
The schedule for ArtWeek is still in the works, but Fisher said it will feature around 30 Nashua-area artists and performers through a series of video segments and social media posts. In the videos, which have been professionally filmed in partnership with Access Nashua Community Television, artists give tours of their studios, show their artistic processes and give an in-depth look at some of their works of art. The videos will be broadcast on Access Nashua (TV channel 96) and City Arts Nashua's YouTube channel. Other artists will have spotlights on City Arts Nashua's Facebook, Instagram and Twitter pages and website.
"You can learn about the artists and see the work they're creating [and hear about] how the pandemic has impacted them and how you can support them," Fisher said. "It's just like meeting them in person, except instead of walking through downtown Nashua you tune in [virtually]."
ArtWeek will also include elements of the "KidsWalk," which debuted at last year's event.
Videos and photos submitted by young artists and performers showcasing their talents and pandemic-era creations will be featured; and, with contributions from the YMCA of Greater Nashua, there will be a scavenger hunt with clues posted on social media where kids can find art kits hidden around Nashua. Kids can then watch a YouTube video with instructions and inspiration for projects they can do with the art kit.
"The KidsWalk was so popular last year," Fisher said. "We're so excited to bring back more things for kids."
Finally, ArtWeek will also air the presentation of the Meri Goyette Arts Awards, which was recorded over the summer. The awards recognize three non-artist community members who have made outstanding contributions to the arts.
The New Hampshire Writers' Project's 603: Writers' Conference, known this year as 603: Writers' "Sit and Click" Virtual Conference, will take place on Saturday, Oct. 17. Normally held in Manchester in the spring, the conference will feature most of its traditional activities, including panels, classes and a keynote speaker, virtually over Zoom.
"It's all brand new territory that we're trying to pioneer, just like everybody else," said Beth D'Ovidio, marketing director for the Writers' Project, "but I think most people have become fairly well-versed and confident and comfortable with Zoom by now."
The conference kicks off with a presentation by keynote speaker Brunonia Barry, New York Times- and international bestselling author of The Lace Reader, The Map of True Places and The Fifth Petal.
Then there will be two sessions with a total of 14 different classes offered, plus one panel, taught by published authors and industry professionals and covering a variety of topics related to the theme "Choosing Your Path to Publishing." Topics will include the mechanics of powerful prose, protagonists and antagonists, researching a historical novel, strategies for developing a story, dealing with plot holes, beating procrastination, creative approaches to telling personal stories, revising, sci-fi and fantasy world-building, submitting a manuscript for publication, working with an editor, creating a video trailer for a book, selling self-published books through Amazon ads and planning a book tour.
All classes will be held live as well as recorded, and participants will have access to the recorded classes for 90 days after the conference.
"You'll be able to access every single workshop that is presented that day, which we're really excited about, because we haven't been able to offer that in the past," D'Ovidio said. "I think that's going to really increase the value of the experience and is a really cool selling point this year."
Virtual arts
ArtWeek Nashua
When: Saturday, Oct. 17, through Sunday, Oct. 25. Schedule of programs TBA.
Where: Content will be broadcast on Access Nashua (TV channel 96) and City Arts Nashua's YouTube channel and posted on City Arts Nashua's Facebook, Instagram and Twitter pages and website.
Cost: Free
More info: cityartsnashua.org
603: Writers' "Sit and Click" Virtual Conference
When: Saturday, Oct. 17, 8 a.m. to 5:30 p.m.
Where: Content will be broadcast live over Zoom.
Cost: $125 for NHWP members, $145 for non-members, $100 for teachers and $50 for students. Registration required by Friday, Oct. 16, at 3 p.m. Includes recorded content accessible for 90 days.
More info: nhwritersproject.org
Featured photo: Interviewing Gail Moriarty of Colibri Designs. Photo by Wendy Fisher.