Music fan gift guide
From modest to massive, local to legend, light fun to heavy tomes, there's a great gift for the music fan in your life. Here are some ideas sure to bring a smile this holiday season.
Rocking Horse Music Club's Circus of Wire Dolls (rockinghorsemusicclub.com) is one of the best records to come out of New Hampshire in years, an ambitious rock opera of memoir and anthropomorphism that could very well be on Broadway one day. Its lineup includes area talent and progressive rock legends, led by creator and producer Brian Coombes — available on vinyl and CD.
Speaking of local acts, several released great albums this year. Couple Gravity and the Stars Above, the moody pop-punk sophomore release from Donaher (facebook.com/donahertheband), with a cool T-shirt. Go country with April Cushman's NEMA-winning The Long Haul and a bull skull hoodie (aprilcushman.com), or gift Faith Ann Band's raging In Bloom with a piece of their leader's handmade jewelry (thefaithannband.com).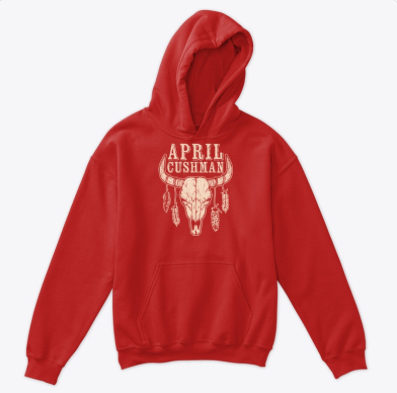 Concert tickets are a gift that pays off now and later, when the shows actually happen. The two-day Northlands Festival (northlandslive.com) is returning next June, this time with The String Cheese Incident and Phish's Mike Gordon topping the bill at the Cheshire Fairgrounds in Swanzey. The long-awaited Nashua Center for the Arts finally opens in April, with Suzanne Vega, blues polyglot Grace Kelly and ukulele wizard Jake Shimabukuro all on sale, along with other shows (nashuapac.org).
For the gadget-minded, there are some great options. If you're feeling really generous, the Beolit 20 from Bang & Olufsen is a perfect gift. It's a portable Bluetooth speaker that runs around $500, which is entry level for the Danish sound company. Along with pristine output, the unit's top doubles as a magnetic charge base for mobile phones.
Less lofty is JBL's Charge 5, a (totally) tubular speaker that's waterproof and quite powerful. Apple AirPods are always a safe pick; the third-generation ones pack a big bass wallop. For the extravagant, there's the sleek and powerful over-ear AirPods Max. Just as beautiful is the Ikea Symfonisk Picture Frame, which does not require user assembly, a rarity for that store. It works with Sonos, AirPlay and Spotify Connect.
How thoughtful is the clever offering from Vinylify, a bespoke vinyl album containing a playlist of choice and customized cover art? The site also offers gift cards, a safer choice that will allow your music lover's imagination to run wild. You can give them some ideas with Easton Press's voluminous Rock Covers book, which collects more than 750 sleeves from Elvis and onward, organized by artist and spanning rock's 40-year "golden era" at a pricey $176.
More down to earth are books about classic rock favorites. Bob Spitz, whose past works include an encyclopedic look at The Beatles, has a biography of Led Zeppelin that does a great job with the band's early days, when its four members were scrappily climbing the ladder and learning the ropes. U2 front man Bono's Surrender looks back at his life through 40 of his band's songs.
If fiction is more to your favorite fan's liking, a good choice is a hardcover copy of Taylor Jenkins Reid's Daisy Jones & The Six with a "She just seemed so fearless" bookmark. The novel traces the rise and fall of a band that sounds very much like the Stevie Nicks-era Fleetwood Mac.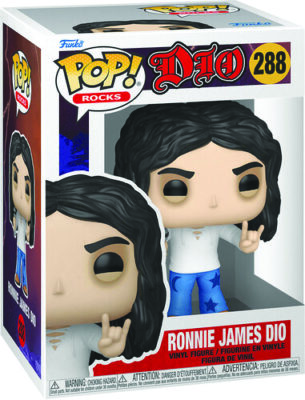 Given the recent passing of Christine McVie, now's a fine time to spin "Don't Stop" and "You Make Loving Fun" — or marinate in McVie's own music. There's a Glyn Johns remaster of her Songbird: A Solo Collection that's a good choice there. Or go further back in McVie's career: For the hardcore fan, there's a limited white-vinyl edition of the 1970 record she made as Christine Perfect on Amazon — an import, naturally.
Everyone loves toys for Christmas, especially music fans. One of the best (and hardest to get) is Funko Pop! Rocks: Iron Maiden Glow In The Dark Box Set (popmarket.com). It includes four 4.5-inch Eddie figures of the English heavy metal band: Live After Death, Seventh Son, Nights of the Dead and Somewhere in Time. When it sells out, there are other items that headbangers will love, like a Pantera set, along with standalones of Ronnie James Dio and Twisted Sister's Dee Snider.
Featured photo: A bespoke vinyl album containing a playlist of choice and customized cover art through Vinylify.